Become a Guest Artist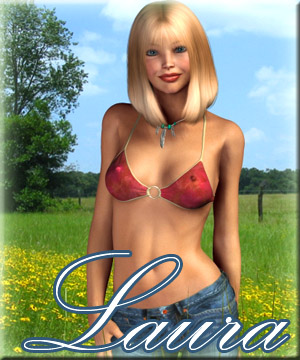 Laura and Shaara were created by Guest Artists.
Want to make some money?
Make an Expansion Pack for Kari and we'll pay you.
You must be proficient with our Scene Creator and Poser (or any 3D program).
If you want to learn, please download our free Scene Creator and go through the tutorial. Make some good scenes with your Poser art and send them to us.
If we like what we see we will pay you. We pay $222 for 10 Kari scenes of a good looking girl. We promote imagination so there are no limits. You can create a sci-fi chick from Phalma 6 or a fairy queen from Rivensdale. Or just the dirty hot blond next door. Anything ! Go for it!
Make your own Kari girls with Avatar Studio!
Our Most Popular Expansion Pack: Christy
Expand your Kari today!
Make your own Ai Girls with our SceneCreator and Daz3D © Studio and Models.